Let's face it, Multi-Cultural weddings are the new black dress: Hot, dynamic and never goes out of style.  In today's global world where cross-cultural lifestyles are quite normal, it's no surprise that more and more marrying couples are searching for fun and exciting new ways to bring their unique heritage into their wedding day.  There will certainly be no shortage of ideas to emulate this wedding year, and for interfaith, intercultural and/or interracial couples the inspiration ideas are endless.  Here are my top five multi-cultural wedding trends to look out for:
Trend #5 – Global-Infused Details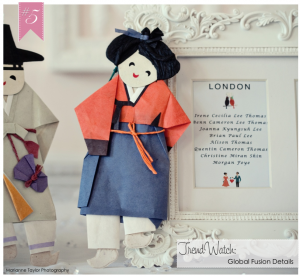 From seating charts and paper favors and everything in between, multi-cultural couples can unleash their crafty and calligraphic side to the tune of many languages and geographic influences.  These papermade Korean Hanbok favors, for example, were added personal touches to an international guestlist, as evident in the table seating titles that ranged from London to Johannesburg.
Trend #4 – Stylish Elopements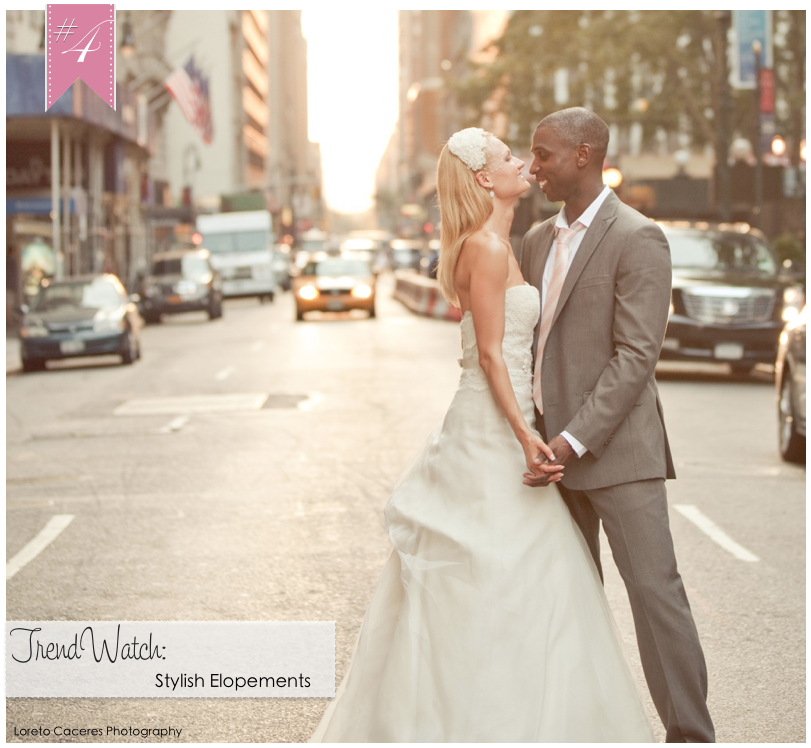 With the global economy getting tested in all markets, marrying couples are feeling the pinch (and pressure) even more.  For multi-cultural couples, who often times have to negotiate the boundaries between lavish customs and budget-friendly events, the idea to elope can serve as a solution as well as an opportunity.  From this New York elopement, a style-savvy Polish bride and her Jamaican groom decided to stay true to each other, proving that eloping doesn't have to be taboo…it can be super stylish too.
Trend #3 – Mixed Match Fashion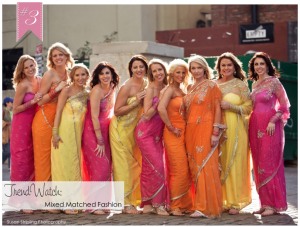 The adoption of mixed matched fashion is a fun solution for many distinct styles such as Sarees, Cheongsams, Mishananas, Kimonos, Lehengas, Ao dais, or Khmers. Also the art of mixing things up this way, gives each bridesmaid an opportunity to be confident at a colorful event.
Trend #2 – Alternative Invitation Styles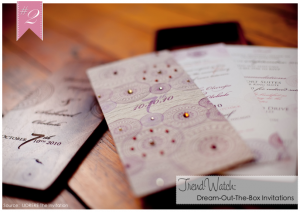 Sealed envelopes?  Been there!  Cookie-cut stationery?  Done that!  However, these custom made wooden invitations, are just one of the many ways for multi-cultural couples to add a touch of eco-friendly chic, elegance and charm to what should be: A uniquely inspired wedding day.  Consider it this way: There are no two couples like you, why should your invitations (or anything for that matter) be any different?
Trend #1 – Non-veiled Headpieces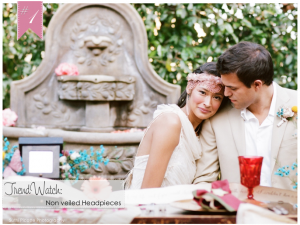 Finally, the trend I'm most excited about is the "Non-veil".  For many brides marrying into another culture, they will have to decide at some point whether to wear multiple gowns to represent each culture or just one.  Regardless of their decision, custom made headpieces offer modern brides a solution to ripped netting and stepped-on-trains.  I call this trend "The Non-Veil: A fresh approach to being creative and headstrong", pun intended!
Happy Trending, everyone.
A very special thank you to our friend Fri at WeddingNouveau for this contribution, which is the first in our series of articles on wedding planning around the world.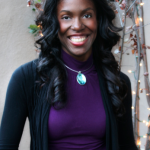 Fri Forjindam's vision to create an online resource for intercultural brides and multi-ethnic weddings has expanded from a blog to global-infused magazine publication at Wedding Nouveau. Fri's creativity and vision have been the driving forces behind the ultimate style guide for modern fusion brides, willing to showcase style and heritage in a way that dares to dream in culture. Since its founding in 2009, Wedding Nouveau has distinguished itself by being the leading bridal resource for intercultural, interfaith and multi-ethnic weddings. By collaborating with photographers, designers and real couples around the world, Wedding Nouveau strives to inspire couples of different ethnic backgrounds with confidence as they plan their big day.
Born and raised in Cameroon, Fri moved to New Orleans as a teenager. So began her introduction to a series of travel experiences that would later inform her passion. After graduating from Columbia University's School of the Arts in New York, Fri Forjindam began her career as a theatre artist in the Big Apple, but always maintained her passion for creative writing, unique style, design, and learning about new cultures. In the last 15 years, through her tours to many countries around the world, she has come to appreciate and realize the beauty of mixing it up. Fri currently resides in Los Angeles, CA with her husband and their 2 year old daughter.