We here at WeddingHappy are pleased to announce we have integrated Yelp with WeddingHappy version 1.43, bringing our couples all the information they need to find and research wedding professionals in their area.
With the addition of Yelp to WeddingHappy, you can now search for vendors by business, and base your search on the location of your wedding. Quickly find listings, reviews, contact information, and directions directly through the app.
Download the latest version of WeddingHappy now!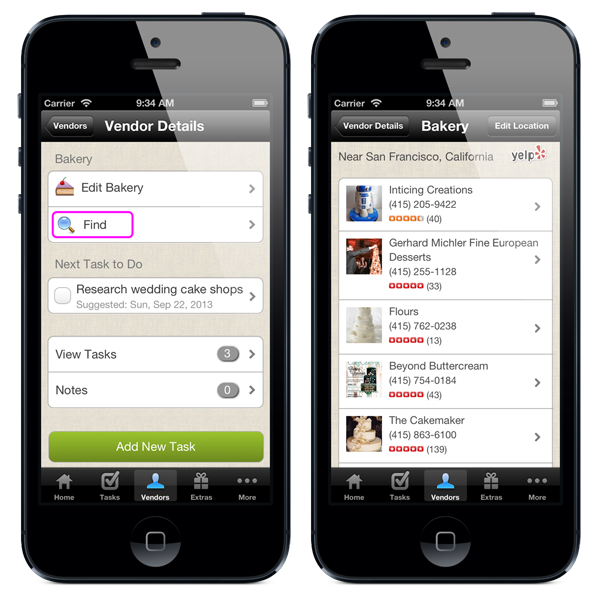 Need more information? Contact the vendors directly.
The WeddingHappy mission is to simplify the wedding planning process and help you get down the aisle. Our mission combined with the information power of Yelp is just another way we help couples get married.