We took all of your great feedback, and we're pleased to announce the newest version of WeddingHappy is available today!
What's New?
Message Inbox – Check out your new message inbox on the home screen for all the latest announcements, wedding articles, and special offers. We'll send you valuable information based on where you are in the planning process, keeping your messages timely and relevant.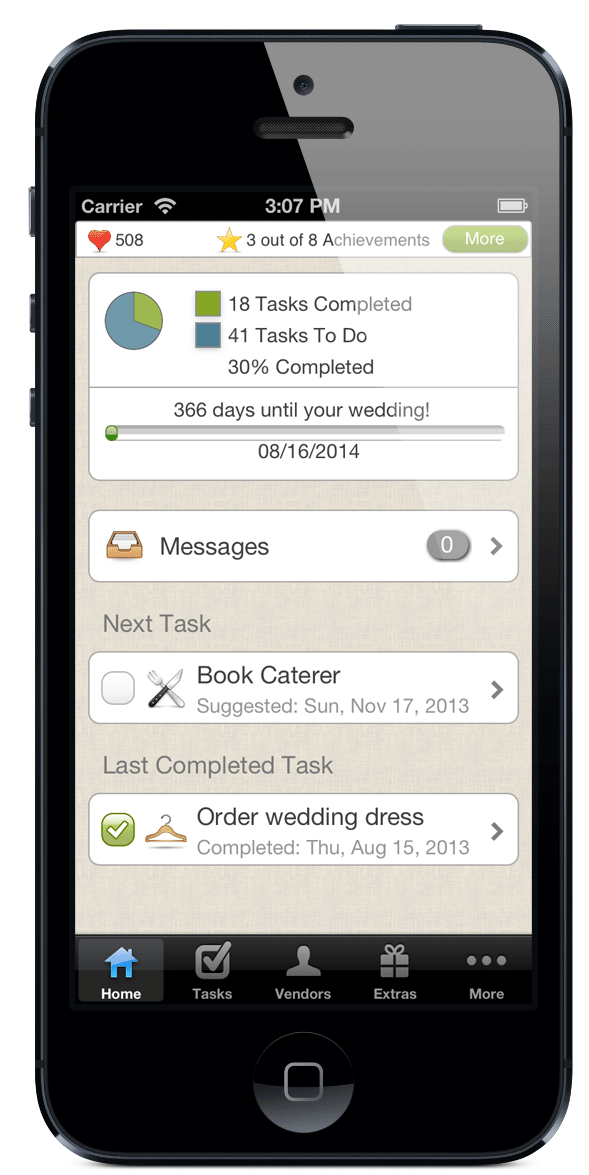 Vendor Information – Finding and managing your vendors just got a whole lot easier! We've added Yelp directly in the app to help you search and review wedding professionals in your area, the ability to store multiple vendors per category, and a place to take notes on all things vendor related.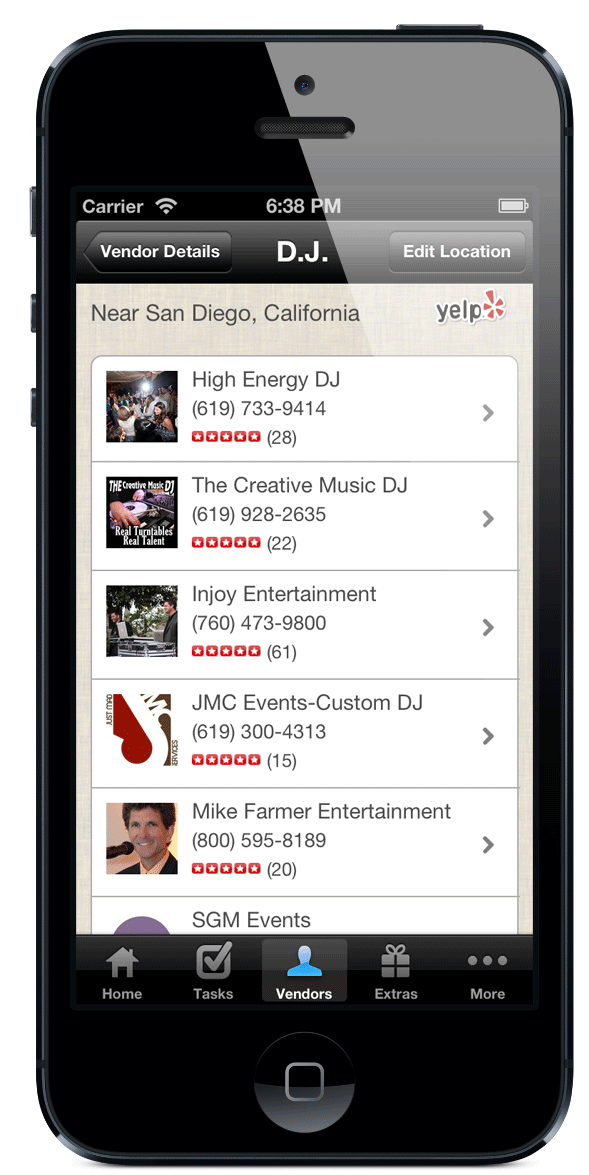 Bug Fixes – With every update, we continue to fix any bugs that are discovered and brought to our attention.
Download the latest version of WeddingHappy now!
Have questions or feedback for us? Send us a message directly using the Feedback screen in your app!