Great news! WeddingHappy now has payment tracking! We also have some new Premium features. Let's dive into the details.
Payment Tracking
Everyone has been requesting a way to keep track of their wedding spending with WeddingHappy, and now you can!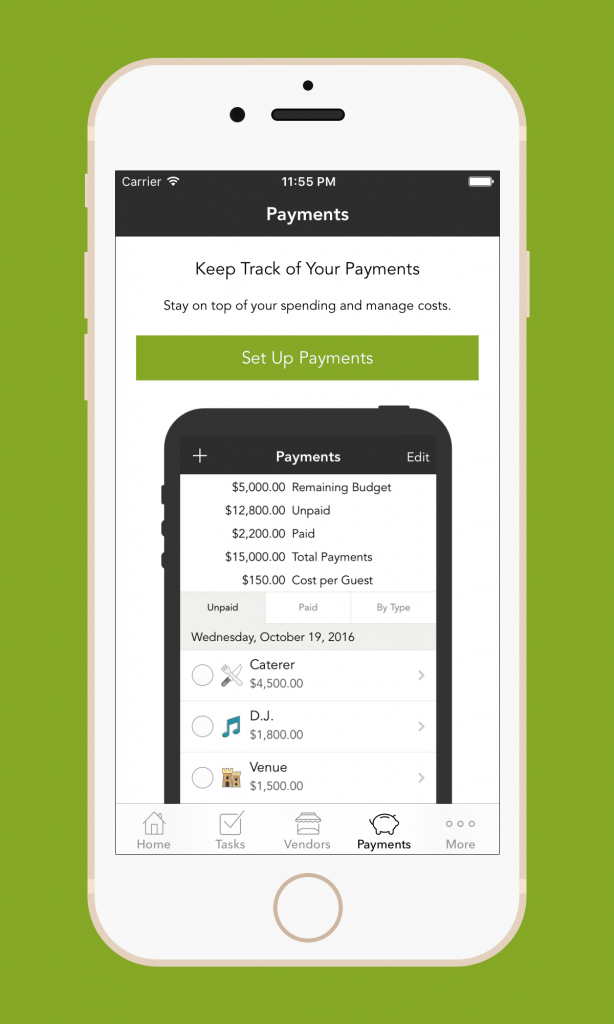 There's a quick setup required first.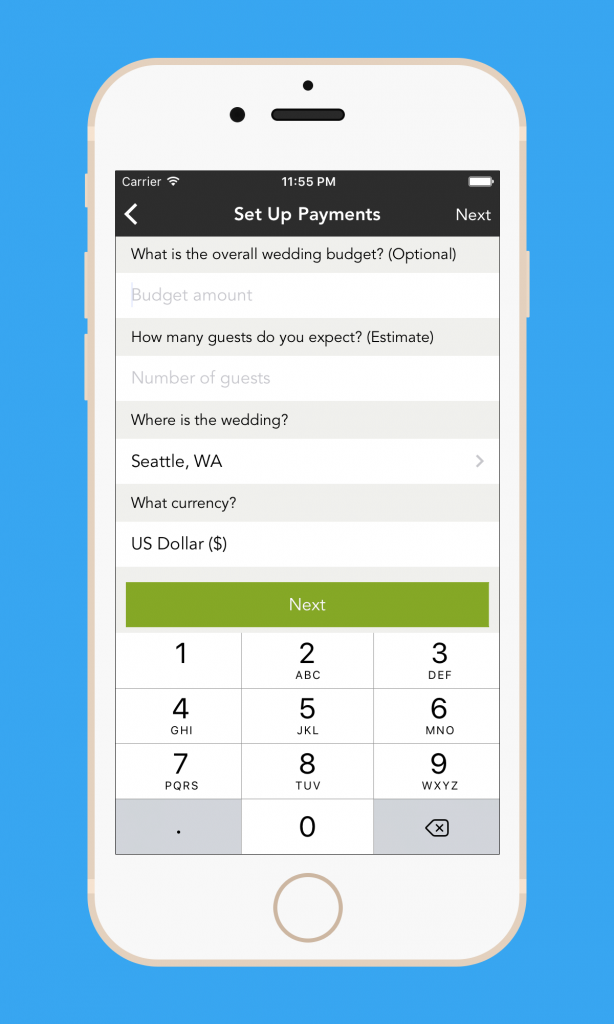 Once you're set up, adding payments is super easy.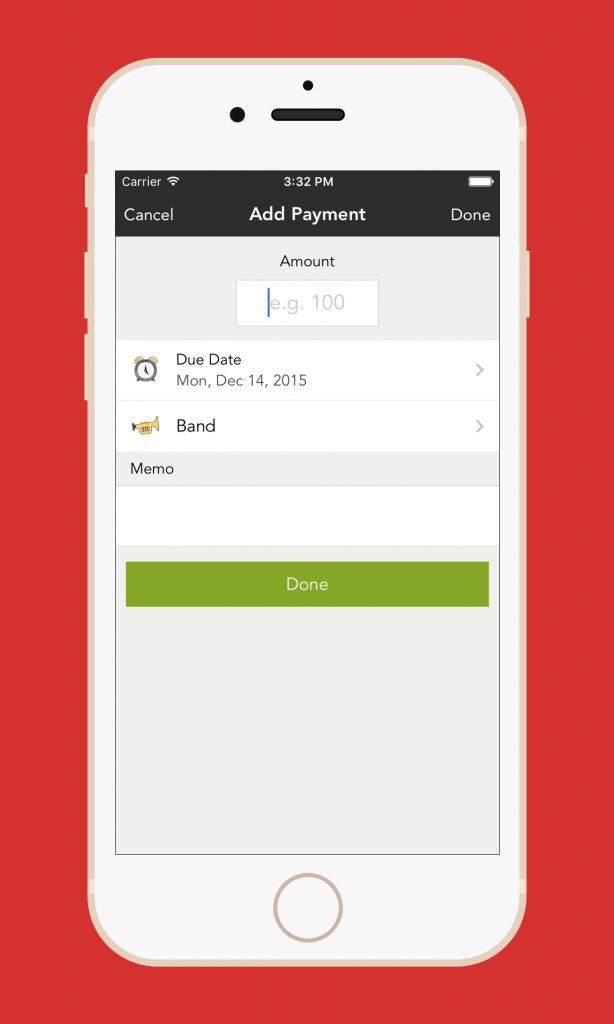 See how you're doing against your overall budget.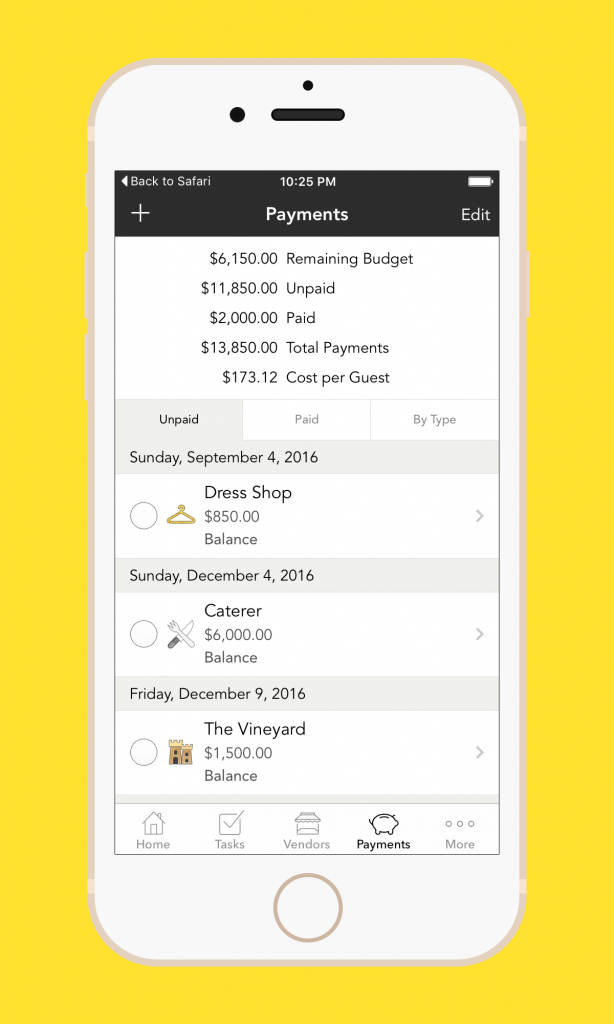 If you decide to invite others to plan with you, you can decide if they should see the payment section. Perhaps you'd like to invite a friend but you don't want them to see all the payment info? Leave this option turned off when you invite them or you can adjust it on their Profile after they've joined the planning too.
See the "Can they access Payments?" option? Toggle that switch when you invite others.

Or turn it off after they've joined from their profile.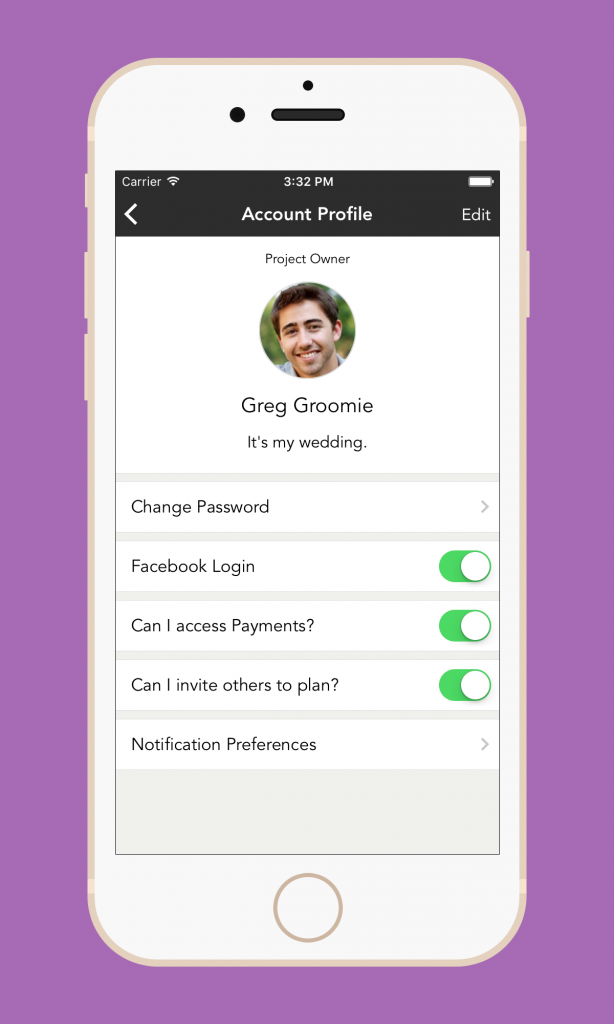 Recent Planning Activity
Can't remember where you left that note and you swear you wrote it just yesterday? If you're the type of person who leaves your keys in the refrigerator and needs a hint for where you've left off, then the Recent Planning Activity screen off the More tab is going to be your new favorite feature.
Recent Planning Activity is also great for couples and friends who are planning together. Perhaps one person is doing much of the planning. Everyone can view the recent activity and catch up quickly.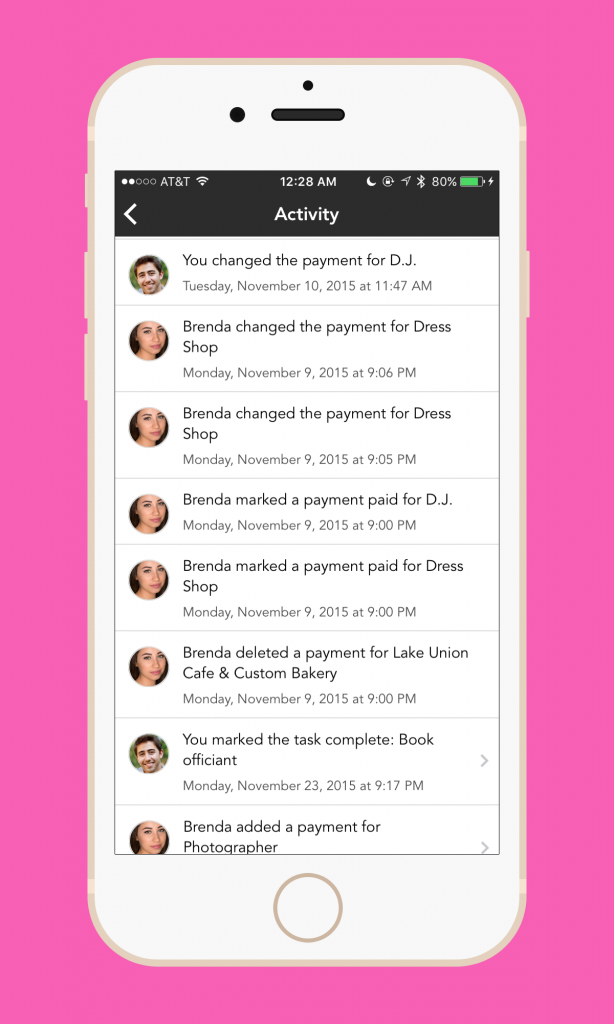 Invite More People – Premium Feature
Now you can invite as many friends and family to plan with you as you'd like. Please note that there is a simple one-time fee to add additional people to the planning team. We're currently offering two options. You can purchase one additional team member or five at a time. The five-pack is offered at a discount. If you think you will invite a few people, consider the five pack. As always, your purchases enable us to continue the development of WeddingHappy and we're grateful for your support.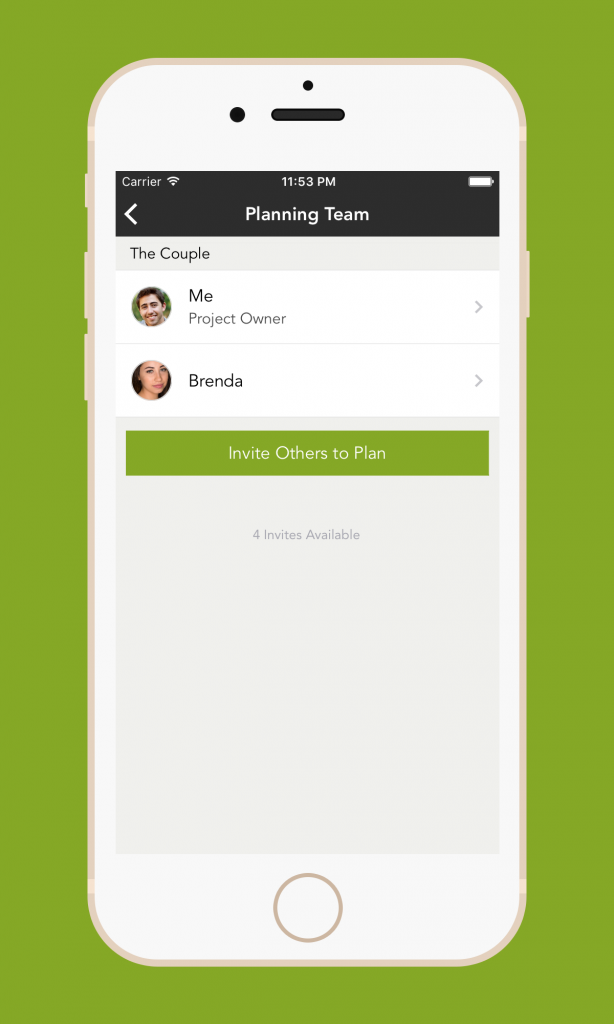 Chat with Your Planning Team – Premium Feature
Once your friends and family have joined your planning project, you can send each other messages and keep your wedding-related conversations organized.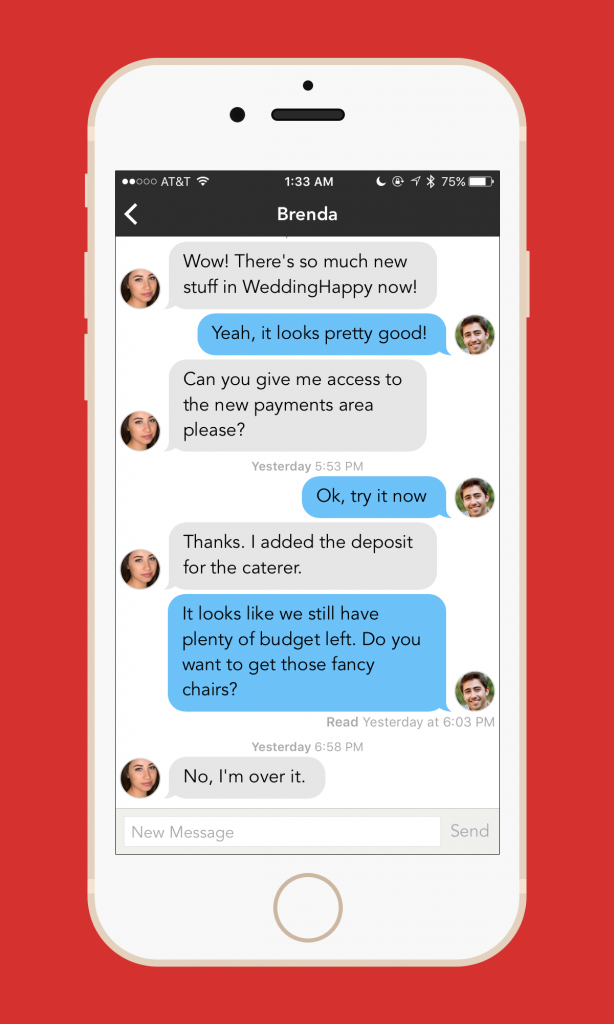 Wedding Budgets Are No Laughing Matter
We did a ton of research for this app update. We talked to many brides, grooms and wedding professionals about wedding budgets and how they collaborate. We learned as much as we could about what people liked and disliked about the current options available on the market.
The concepts that kept coming up in our conversations were "suggested amounts" and "budgeted amounts" for vendors' services. As you know, there is a lot of confusion, misunderstanding and friction around how much things cost for weddings. Through our research, we discovered one of the sources for this confusion.
You know the tools where you enter your total budget of say $10,000, and it tells you that you should spend $400 on a photographer? Well, the problem with these tools is when you can't find a photographer for $400, you're pissed off and guess what? So are all the photographers! They asked us "why do brides and grooms think I'm going to work all day with a second shooter and then do hours of processing for $400? I've been a professional photographer for 15 years!"
Another example comes from a venue coordinator at a high-end resort who talked to us at length. She told us "I don't know where the brides and grooms come up with these numbers. I feel like they just make them up. Please don't give them bad information because it makes my job that much more difficult."
We heard these kind of stories over and over again from wedding professionals.
We realized that when wedding tech companies like WeddingHappy provide "budget amounts" that are based on an arbitrary percentage of a total budget, they become "suggested amounts". It sets an expectation that that's how much the service should cost. And it just doesn't work that way. Everyone's needs and priorities are unique and if we were to give out these arbitrary amounts, it wouldn't be fair or helpful to brides, grooms or wedding professionals. We take our responsibilities quite seriously and WeddingHappy has become a trusted service that is used by hundreds of thousands of couples.
So, we've kept payment tracking simple. You can manage your spending and see how you're doing against an overall budget and categorize your payments. We'll also notify you when payments are due if you would like those notifications.
Let's Plan!
We hope you enjoy this newest version of WeddingHappy. Please send us a message from inside the app anytime and let us know what you think!